Wolfgang
Artemys OOC Information
Created
Threads
Posts
IC Posts
Points
04-24-2018
1
3
3
8

I GO BY ARTEMYS. MY CONTENT RESTRICTIONS ARE THAT I FADE TO BLACK SEX SCENES, THIS IS MOSTLY DUE TO THE FACT THAT I AM NOT SKILLED AT WRITING THEM NOT THAT THEY TRIGGER ME IN ANY FASHION--THUS SOME OF MY MORE INTIMATE STORIES MAY BORDER THAT LINE OF M/R WITHOUT GOING INTO X-RATING. COMMUNICATION OVER SENSITIVE TOPICS IS KEY, I DON'T MIND PLAYING THEM OUT AS LONG AS EVERYONE IS AWARE OF INTENDED OUTCOME (AND ITS OKAY IF IT CHANGES, JUST COMMUNICATE THAT TOO). I DON'T HAVE MANY TRIGGERS BUT I DO TAKE MENTAL HEALTH AND ITS PORTRAYAL VERY SERIOUSLY, IF A PLAYER'S DEPICTION IS INACCURATE IT WILL BOTHER ME COMPLETELY AS I HAVE A MENTAL HEALTH BACKGROUND.
Character Information
Character Type
Face Claim
Solo Demon
G-Dragon
Human Pronouns
Human Age
Demon Pronouns
Demon Age
N/A
N/A
He/Him
601
Faction
Profession
Unaffiliated
Pet
Character Summary
Quick Reference Height:

5'10"

Body Type:

Lean

Eye Color:

Dark Brown

Hair Color:

Black

Hair Type:

Straight

Markings:

Various scars. Various tattoos, none his choice.


Oblivious ⎲
Messy ⎲
Loyal ⎲
Mannerless ⎲
Protective⎲
Wanderer⎲
Amusing ⎲
Familial ⎲



Ascensions and Legacies
Dominions




| | |
| --- | --- |
| Weather | Major Power |
| Earth | Minor Control |
| Gnosis | Minor Control |
| Superior Strength | Minor Power |
| Water | Lesser Power |
| Regeneration | Lesser Power |
Character In-Depth
Consciousness hadn't hit Wolfgang until approximately three days ago.

Unbeknownst to him, Wolfgang was originally the product of an arrangement. He was bred to be something special, used for his 'father's' whims. He was not strong enough for his father's liking, his father a borderline god, and instead was given as a gift to a young girl. Wolfgang was fitted with an antidominion collar that was never removed, essentially trapping him in his natural demon form and stalling his learning. Wolfgang was essentially, a primal demon pet.

That child lived to be two hundred years old and had kept him primarily for his manipulation of the weather, she really enjoyed being able to control her garden at a whim. Being a really good dog, Wolfgang always did what he was told and new dozens of commands. When she finally passed away, she gave Wolfgang to her granddaughter in her will. The granddaughter had no use for the primal demon and decided to be rid of him. They took off his collar and left him in an alleyway where he slowly began to realize his situation.

As a result of his imprisonment, living in this world has been quite the shock. His speech is impaired and he often communicates more in facial expressions and whines. He spends much of his time in his natural form but can be bribed with treats to learn new things or stay in his human form. Wolfgang has absolutely no understanding of common courtesy, personal space or niceties.

Wolfgang lives primarily on the street as a street dog in whatever floor he can randomly think his way to (and he often confuses himself and ends up on unique floors). Several kind people have taken it upon themselves to adopt him whenever he stops by, they feed him and give him pets!

Pretty sweet gig.
Demon Information
L I V I N G - S T A T U S: Homeless

Description:
A mermaid-like dog approximately three feet in height, appearance becomes more water-friendly with webbed toes and extended tail when inside of water. Outside of water, Wolfgang's demonic form becomes more dog in appearance. He resembles a mixed breed with splotchy coloring of black and white, his scales are present in either sway of the form.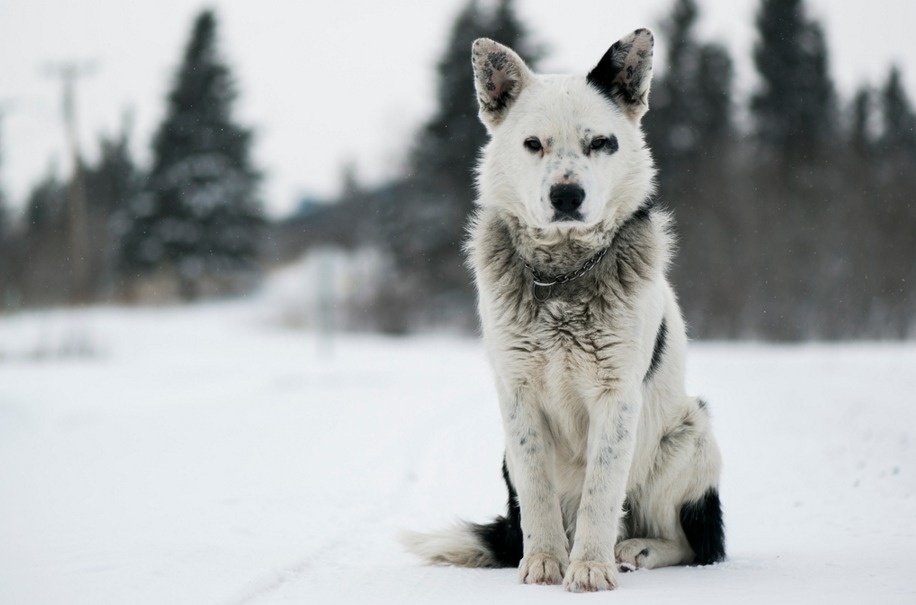 Current Owners and Floors:
- - Julian Wraith - Floor 573, Decassus
.....opinion: Has great treats and awesome cuddles.
- - Honora Bennett-Jones - Floor
.....opinion: Premium snacks.
- - Enyo - Floor 319, Behemoth
.....opinion: Awesome toys.
- - Kathrine Ruiz - Floor 319, Behemoth
.....opinion: Best bed for naps.

Quest Tracker