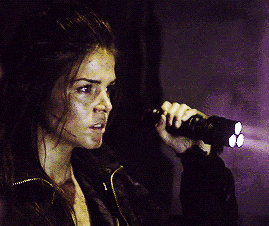 Justice Tier 2. Ascension to "THE SUPERMAN"
It's a bird, it's a plane, no, it's superman! The superman is a figure whose ideas of the world implicate and regulate. To the superman, you are good, or you are evil. You are a civilian, or you are a villain. Nuance is lost in the mind of the superman.
You feel new possibilities within you. You are now stronger than you were before. You also have increased persuasion. You have gained sharper senses, eyesight, and hearing. The dominions superior senses, fire, telepathy, and weather are now augmented. Your character may show unusual command of those dominions for their mastery.
Invisibility
Mastery: Proficient
Invisibility: The ability to become or make objects invisible.
Power Based: The greater amount of time you can make yourself invisible. Control Based: The greater amount of people you can make invisible at once.
Superior Speed
Mastery: Major
Superior Speed: Accelerated movement. Speedsters, as they're sometimes called, are capable of running at speeds far in excess of human capability and resistance to the side effects (air resistance, inability to breathe, dynamic shock resulting from contact with objects at high speed, etc.) that result from that velocity.
Power Based: Faster movements, including the ability to move faster than the eye can follow at higher masteries.
Control Based: Ability to move people and things while increasing those people or things's resistance to side-effects.
Magnetism
Mastery: Proficient
Magnetism: The ability to become a magnet or manipulate one's and others levels of magnetism. This includes, but is not limited to: people, animals, objects, and buildings.
Power Based: The stronger the magnetism you can create, and the more things you can magnetize at once (i.e. turning a group of people into magnets so that they can't separate from each other).
Control Based: The easier it is to magentise a target. For example, a lesser level mastery user may have to make contact with the object for a second with their hand(s) to magnetize it, whereas a legendary mastery user may only have to glance in their target's direction. Control Based magnetism also allows more specific effects (i.e. magnetizing just a person's head or arm), allowing for more pinpointed targets for metal objects.
Dreams
Mastery: Minor
Dreams: The ability to create, induce or control dreams or daydreams.
Power Based: The easier it is to induce dreams in your target. The more powerful/realistic these dreams or good feelings will be. Powerful dream dominions can bypass mental blocks put on by psychics and other magical barriers.
Control Based: The easier it is to create specific dream scenarios (i.e. making someone have a wet dream about another) in someone's head (these dreams will not feel very realistic to the target at lower levels of mastery). A control basis also makes it easier to manipulate an already existing dream.
Pheromones
Mastery: Minor proficient
Pheromones: The ability to manipulate attraction, whether platonic, physical or romantic, in other people towards yourself. More persuasive speaking, more successful seduction, and a great deal of ability to control the attention of and fill a room. Pheromones work passively, so you can't turn this dominion off.
Power Based: Influence a wider group of people.
Control Based: Better control of how you affect someone.
Telepathy
Mastery: Lesser
The ability to communicate using the mind and to read the minds of others.
Control Based: The better you are at reading minds.